Gearing up for wedding season 2017
Posted on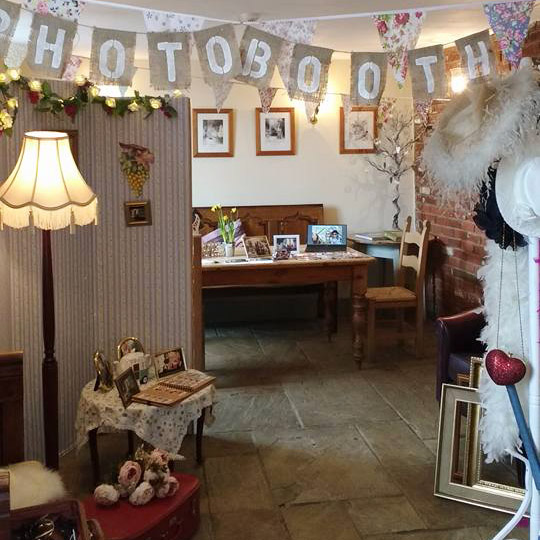 Winnie has been keeping warm and dry over the winter and she's now getting ready for her first wedding on Good Friday, 14th April. From there she'll be busy right up to the end of October.
We attended a wedding fair the delightful venue, The Compasses at Pattiswick, where we met lots of lovely people and got to show off our indoor photo booth setup. It's a trifold wall as backdrop decorated like your Gran's living room. Perfect if the weather is especially poor, though Winnie does of course have an awning and an array of umbrellas, so don't let the chance of rain put you off!
In terms of the photo booth, we've been upgrading the hardware to give a better experience to everyone lucky enough to visit Winnie. We're building some bespoke 'furniture' to hide all the wires and equipment making her even more pleasing to the eye.
Winnie herself is getting a new floor, a good deep-clean and some fresh paint.
We still have some weekend dates available over this summer so don't hesitate if you're thinking of booking Winnie as we're filling up fast. We're also starting to get bookings for 2018, and even a couple for 2019, so please get in touch if you're interested so we can pencil you in our diary.