About our photo printer
Posted on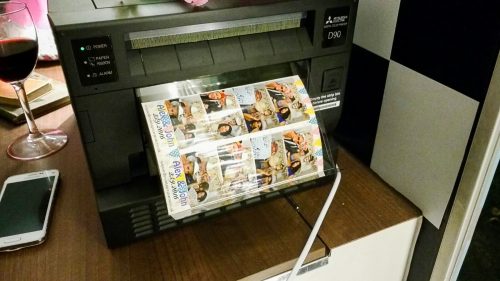 What's the use of having a photo booth at your wedding or party without a nice physical print in your hands? To us the physical product is everything. We work really hard to make Winnie as beautiful to look at as she is to experience. And we want that work to live on. So when we started we put a lot of care and attention in to our printing process.
Winnie uses one of the latest event dye sublimation printers on the market. It's designed to be stable and fast, printing each photo in under fifteen seconds.
Dye sublimation uses heat to transfer dye from a ribbon on to the photo paper. It is a dry process and includes a protective coating. This way we guarantee no smudged images and a resistance to fingerprints. The process is 'lab quality' meaning they're as good as you'd get from your local chemist or supermarket, and with care should last for decades. As with any photograph, we recommend keeping them out of direct sunlight for long periods of time.
We can only suggest you hire Winnie for your wedding or party and see for yourself!